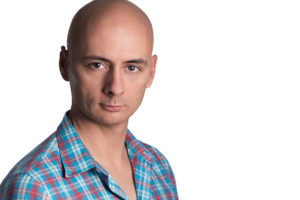 Jiri Kuhn is the professional photographer shooting since 1996, when he started dancing the Latin-American dances, and at the same time working on documenting the achievements of his dance club.
In 2017, after completing the online workshop from Elia Locardi, he decides to specifically focus on the landscape and cityscape photography. Traveling around the Europe visiting the iconic places, and capturing them in the most beautiful moments in time became the passion of Jiri.
In late 2018, Jiri went through the intensive online workshop from Peter Hurley, multiple time awarded headshot photographer located in New York. Being completely thrilled by Peter's work, Jiri extend his portfolio also by shooting the headshot.
As of today, his production is equally shared between the cityscape/landscape, wedding, headshot and portrait photography. Explore more about Jiri's his work or visit my presentation dedicated to wedding photography.